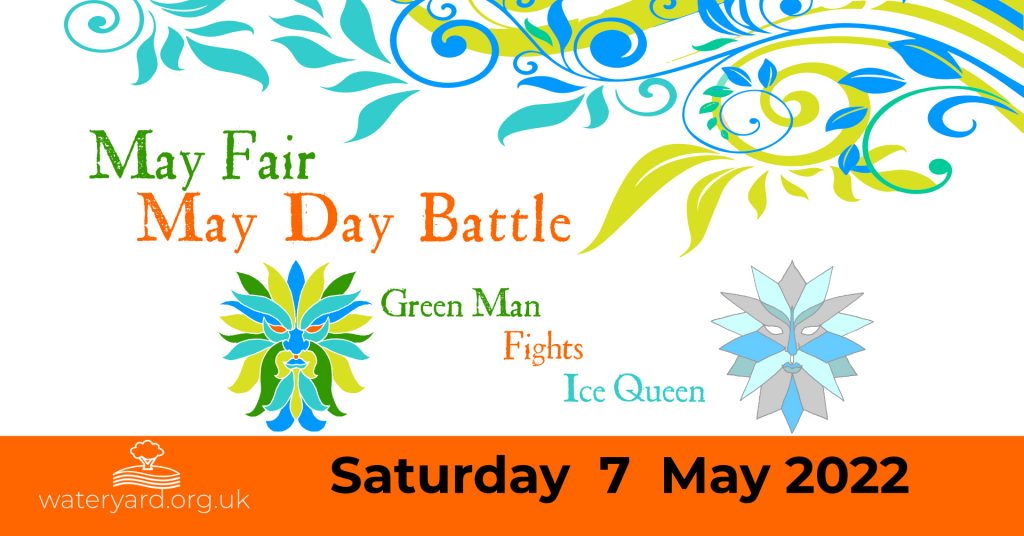 Wateryard need children and young people aged over 8yrs to take part in the May Day Battle between the Green Man and the Ice Queen that opens the Mayfield May Fair on Saturday 7 May. We are very excited that Amy Floyd Bolger of Captivate Action, a professional fight director, is helping us stage this battle!
Taking part will be on a first come first served basis.  Any questions then please phone Diana Forrest on 01435 872575 or email Diana here
There will be four rehearsals at :
• 4:30-6:30pm Monday 25th April – Colkins Mill Church
• 5:00-7:00pm Thursday 28th April – Memorial Hall
• 4:30-6:30pm Wednesday 4th May – Colkins Mill Church
• 4:30-6:30pm Friday 6th May – venue TBC
Plus a final run through at 11:30am-12:00pm Saturday 7th May at the Memorial Hall before the performance at 1:00pm. More details to follow.
Do share this around if you know anyone else who might want to take part.